Written by

News Feature Team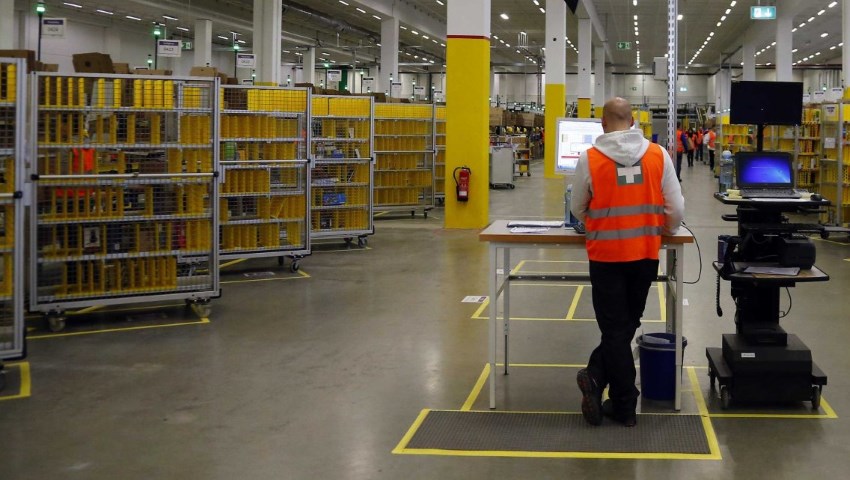 If you are running a business that has employees, even if there's only one, then you have to make sure that the environment they work in is safe. Although you might think that your office or warehouse is a safe place, there are often things that can get overlooked. What you don't want is any member of staff to have an accident. Not only could it be serious for them, but it can also result in a lawsuit against your company. Here are some of the ways you can help keep your workers safe.
Know the Law
Before you start to look at your office or warehouse, you need to be aware of what the law requires of you. The specific requirements can vary depending on the type of business you run, so check the details to see what areas you need to focus your efforts on to be compliant. It is also important that you make your employees aware of the law so that they can help to maintain the correct standards and also alert you to any new problems that may arise.
Completing Risk Assessments
One of the first things you need to do is look at all of the things that could constitute a risk based on the law. Then, you need to write a risk assessment that outlines the risks and how you are going to address them. It might be that you need to provide protective clothing, or perhaps add additional safety measures. For example, if you have forklift trucks operating in the warehouse, then you need to ensure that all operators are fully trained and also that there are barriers such as Verge Safety Barriers protecting other workers.
Training
Another requirement that the law will require is that you give your employees all the training they need to do their job. You can give them this training yourself, or if you are unable to do that, some companies will provide this training for you. None of your employees should undertake their duties until they have completed this training. If you replace or add any equipment to your company, additional training will need to be carried out.
Maintain Regular Assessments
To help stay within the law and protect your workers, you should complete regular assessments of the procedures and machinery. The machinery should be routinely checked for damage or any errors that could cause injury. Safety guards and equipment must also be checked and anyone not using them should be briefed and assessed. Part of your working requirement is that you have adequate insurance, so if your workers are not following procedures, your insurance might not cover you or them. These assessments need to be logged and any action needed should be noted.
Every employer wants what's best for their workers, by ensuring you are working within the law and providing the correct equipment, you are ensuring their safety. You are also showing your workers that you are a responsible employer that will put their safety first before the company's profits.