Written by

Donna Lee Brien, Professor, Creative Industries, CQUniversity Australia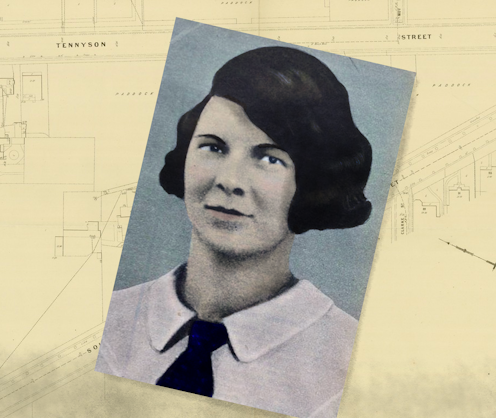 Public domain/The Conversation
Why do we tell stories, and how are they crafted? In this series, we unpick the work of the writer on both page and screen.
Two...
Why do we tell stories, and how are they crafted? In this series, we unpick the work of the writer on both page and screen.
Two Australian books were published last year about a brutal murder that happened in Melbourne in 1930: the non-fiction A Scandal in Bohemia: The Life and Death of Mollie Dean by Gideon Haigh, and The Portrait of Molly Dean, Katherine Kovacic's first novel.
Mary Winifred ("Mollie" or "Molly") Dean was in her mid-twenties when she was savagely bashed in the Melbourne suburb of Elwood, only doors away from her home. Interrupted, her assailant fled, and Dean died hours later in hospital, unable to provide any information about her killer. Although a suspect was arrested, he was later released. The attacker was never identified and the murder remains unsolved.
Interest by Australian writers and publishers in this story is not remarkable. Mystery, thriller and detective novels remain popular with readers.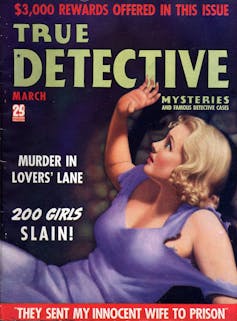 rauter25/flickr, CC BY-SA
True crime-related storytelling is also attracting notice and – whether in books, on television or online – has shrugged off its seedy, low-brow image. Instead, true crime is winning major literary and journalism awards. Audiences for true crime podcasts are significant and growing, with the well researched Australian Casefile a riveting example.
Cold cases are the basis for many of the more intriguing investigations. Newspaper reports and podcasts are re-opening unsolved criminal cases and probing the evidentiary record. In some cases, these publications and broadcasts attract new informants to come forward, and have led to arrests. These narratives, and their audiences, revel in these successes, and how they bring long-denied justice to victims and their loved ones.
Read more: A criminal record: women and Australian true crime stories
Dean's murder is a very cold case, as she was violently assaulted some 90 years ago. The Melbourne newspapers covered the murder and ensuing police investigation daily in breathless, sensationalist detail. Soon, the story also attracted national, and then international, attention.
As the decades passed, Dean's story, thinly veiled, was retold a number of times, including in George Johnston's classic 1964 novel, My Brother Jack. But, apart from a flurry of excited news reports when a new witness came forward in 1966, this crime and the individuals affected by it largely slipped into obscurity until Haigh's and Kovacic's books were published.
Turning evidence into narrative
Gideon Haigh is best known as a cricket and business writer. But his riveting true crime biography Certain Admissions, subtitled A Beach, A Body and A Lifetime of Secrets, brought his work to a new audience when it was published in 2015. Certain Admissions examines the 1949 Melbourne murder of Beth Williams and the enigmatic story of the man convicted and gaoled for this crime, John Bryan Kerr.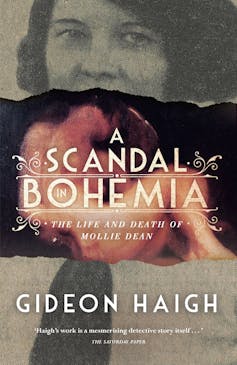 Authors: Donna Lee Brien, Professor, Creative Industries, CQUniversity Australia
Read more http://theconversation.com/inside-the-story-humanising-a-cold-case-victim-writing-the-life-and-brutal-death-of-mollie-dean-111185