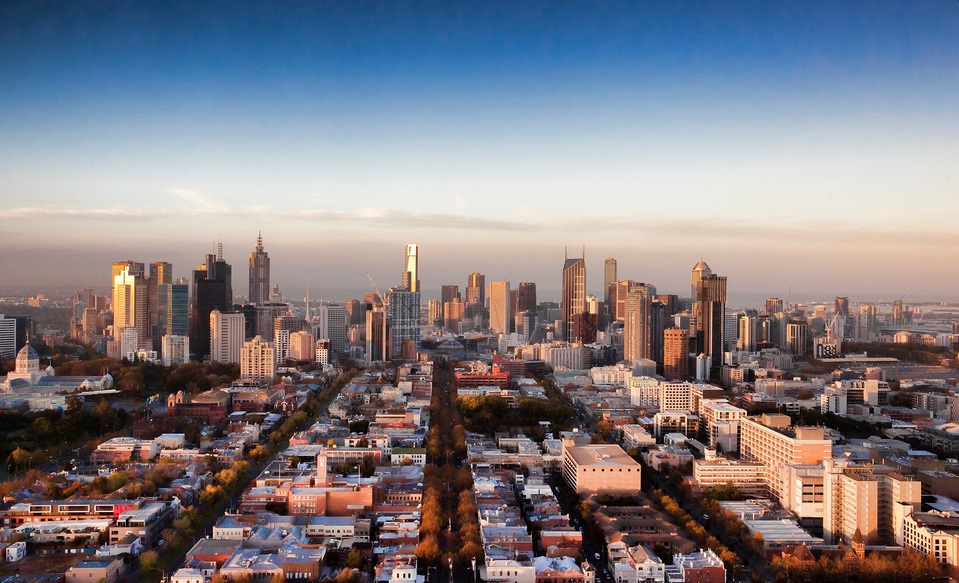 Melbourne 28 March 2015. Many of us yesterday gathered at the Scots Church to farewell our 22nd Prime Minister Malcolm Fraser. It was the same church from which we had farewelled Sir Robert Menzies some 37 years earlier. Malcolm Fraser got rid of the worst government in Australia's history, and he gave us seven years of good government. It was a government which restored economic responsibility yet recognised social change. Malcolm Fraser was a giant of our history, he was great Australian, he was a great Liberal, he was one of us. We embraced him yesterday, we embrace him today, we embrace him forever.
Now, today I want to acknowledge many great Victorian Liberals, starting with Andrew Robb, the Minister for Trade and Investment. Andrew Robb has done in one year what his predecessors could not do in 10 – he has negotiated three Free Trade Agreements.
I acknowledge and salute another great Victorian Liberal – Greg Hunt. Greg Hunt was the man who persuaded the Senate to repeal the carbon tax and it takes a lot to persuade the Senate these days. He has approved $1 trillion worth of new investment. He's produced the fastest environmental approval times on record. He's stopped the dumping of dredge spoil on the Great Barrier Reef, and he's deploying hundreds of Green Army detachments right around our country to the rescue of our polluted waterways and degraded bush. He is a remarkable Victorian Liberal.
And then of course there's my friend and colleague Bruce Billson – the evangelist of small business. I almost said the messiah of small business, but he saved that up to be the John the Baptist of introductions didn't you, Bruce? Bruce is the man who has helped to cut $2.5 billion from business red tape costs every year and he is the Minister who is delivering a small business tax cut in this year's Budget because small business is the vital beating heart of a strong economy.
Then there's Michael Ronaldson, the Minister for Veterans' Affairs who is not just organising our centenary celebrations but he is building at Villers-Bretonneux in France the John Monash Interpretive Centre which will be a fitting tribute to a great Victorian, Australia's greatest ever soldier who changed the course of world history.
And I can't mention the Minister for Veterans' Affairs without of course mentioning the Minister for Defence, Kevin Andrews, who is giving us the most modern and the most capable armed forces Australia has ever had.
And Mitch Fifield, the architect of the National Disability Insurance Scheme, who will deliver a genuinely insurance-based scheme which will benefit a half a million Australians with disabilities and everyone who cares for them and which will have its head office in Geelong. And I saw Sarah Henderson getting particularly enthusiastic at that point.
Finally, on my Victorian Ministerial colleagues, all of you are familiar with Josh Frydenberg. The shy and retiring Josh Frydenberg whose latest claim to fame is that he has saved Australia from the most outrageous bank job in our history, the most outrageous bank heist in our history. You know, we're all familiar with bank robberies that get away with thousands of dollars, but there was a fellow called Bill Shorten who robbed Australian banks of some half a billion dollars. He discovered that there was 156,000 bank accounts that had been inactive for three years, so what did he do? He took them! He took them! As minister for financial services the greatest bank heist in Australian history by the Leader of the Opposition and Josh Frydenberg is the man who is stopping it.
Now, my friends, it's great to be with you today, it's great to see you in good spirits today. Because I know that what happened in this State last December hurt. It always hurts to lose an election. But when you look at the great Federal Members of Parliament we've got down here, when you look at the great State Members of Parliament we've got here, our Party is in good shape here in Victoria.
I pay tribute to Ted Baillieu. I pay tribute to Denis Napthine and I make this prediction: The longer the Labor government lasts, the better the Victorian Liberal government will look. I make that prediction.
And I pay tribute to Matthew Guy. Matthew Guy has the character, the judgment and the temperament to lead our great Party to victory at the next Victorian State election.
I pay tribute to Tony Snell who has done so much over the last four years to put our Party into great shape. And I welcome back my friend Michael Kroger who has been such a remarkable shaper of our politics for more than 30 years.
Friends, I want to report to you that your Government in Canberra is making steady progress. It hasn't all been progress but we are making steady progress. It's humbling, I have to say to you, very humbling to face the kind of Party Room challenge that I faced earlier this year. It's humbling but it's also instructive.
It was a reminder that even a Prime Minister has to be a servant as well as a leader. And you might have noticed a relentless focus since February of this year on the things that really matter to the people of Australia. Yes, we have scrapped the carbon tax and that's put $550 back into the pockets of the average Australian family. And, yes, we have scrapped the mining tax and that's helped to restore Australia's reputation as a good place to invest. And, yes, we have stopped the boats and that means that hundreds of people are no longer dying at sea. And, yes, we have signed Free Trade Agreements with the countries that take 60 per cent of our exports and that is such good news for the dairy industry and for the beef industries of Victoria. And, yes we are rolling out the National Broadband Network on budget and on schedule. And, yes, we are keeping our nation safe from the terrorist death cult both at home and abroad. And, yes, we are moving to ensure that all the long-term unemployed under 50 are doing some form of work for the dole.


Yes, we're doing all of those thing, but in the last few weeks we have lowered the screening threshold for foreign purchases of agricultural land, we have cracked down on illegal foreign purchases of residential land, we have introduced a grocery code of conduct so there will be a level playing field for large and small business for the first time in this vital sector. We have moved to establish for the first time in our history country of origin labelling, so that you will actually be able to understand the labels on your food.
We are working with the states to crackdown on the terrible scourge of ice which is stalking our regional centres in particular. We are working with the states for the first time to have a national domestic violence order in place. And once again, we are moving in the Parliament to establish a mandatory five-year minimum sentence for people who deal in illicit firearms and we are doing so as so often against the opposition of the Labor Party.
Yes, my friends, we will continue the task of budget repair because, as you know, people who have run businesses, people who know what it's like to juggle a family budget, as you know, countries, like people, like families, like businesses have to live within their means. But, as the Intergenerational Report shows, already we have halved Labor's debt and deficit going forward.
As the Mid-Year Economic and Fiscal Outlook showed, every year we get about $10 billion closer to achieving a surplus. This year's Budget will be responsible, it will be measured, but it will above all be fair and, yes, there will be tough decisions in this year's Budget as there must be. But there will also be good news in this year's Budget, good news for families, with better and more affordable childcare and good news for small business in particular which deserves a tax cut.
But, friends, I want to assure you that this great Party of ours, this Liberal Party, we are the builders of modern Australia. We are the people who want to get things done. We are the people who want to see cranes over our skies. We are the people who want a great city like Melbourne to have the characteristics of a modern international city and not just those of a village.
We are the builders and as we have seen in Victoria over the last few months, Labor are the wreckers. Whether it's budgets, borders, or roads, we are those who build up and make safe; Labor are the people who tear down and wreck.
As all of you know, my Government committed $1.5 billion to ensure that the East West Link is built. This vital road that won't just connect Melbourne's great eastern suburbs to the city, it will connect the great city of Geelong to the northern suburbs of Melbourne. This is a vital project, not just for Melbourne, not just for Victoria, but for our country because Melbourne is one of the great economic assets of our country and a working, moving Melbourne is what our country needs if it is to flourish in the years and the decades to come.
Even Labor knows this. Twice Bill Shorten put submissions into Infrastructure Australia calling for building of the East West Link. Twice Bill Shorten said that we need this link and now while the Federal Government remains committed and will always be committed to putting in the $1.5 billion for East West Link stage 1 and a further $1.5 billion for East West Link stage 2, while we are prepared to spend money to build a road, you've got the very mid- summer of madness, a Victorian Labor Government, that wants to spend up to $1 billion not a build a road!
Well, we saw with the former Labor government in Canberra the ultimate insanity, a jobs destroying, investment crushing new tax, the mining tax that raised no money. Now we've got the latest Labor lunacy – spending $1 billion not to build a road. Extraordinary! Extraordinary!
But, friends, what else could we expect from a government dominated by the CFMEU because, let's face it, isn't that organisation often much more interested in stopping building operations than in starting them.
This great city of yours, this great city of ours, needs the East West Link, this is the vital missing link, this is the vital artery that will make the heart of this city beat and function. It will be built by our Party, it will be built by our party and the last thing that the people of Australia need, the last thing that the people of Victoria need is a great big message to the wider world: If you want to do business, don't come to Melbourne. And that's exactly what the Victorian Labor government is saying.
But I say to the Premier – I do have a message for the Premier. It's a very simple one: If you can change your name, you can change your mind. Change your mind and build the link. I am happy to talk to the Premier about other road projects in Victoria because Victoria needs many road projects. I am happy to talk to him about freight rail projects here in Victoria. The last thing this Federal Government would ever do is dud Victoria but one thing that must always be available is $3 billion to make sure we build the link.
As I look at Victoria, as I look at South Australia, as I look at Queensland, I see what happens when you have Labor Parties in power that have grown accustomed to think small and to think mean. The Labor government in Victoria is thinking small, it's thinking of level crossings, not modern expressways. The Labor government in Victoria thought mean when during the election campaign, like its counterparts in South Australia, Queensland and now in New South Wales, all they can do is scare people. That is the tragedy of the modern Labor Party and we need to ensure that it doesn't become the tragedy of modern Australia.
We don't want people in charge of our future who are thinking small and thinking mean. We want people in charge of our future whose dreams are as big as the Australian people. We are a great people, and our future will be bright. We should put no limits on what we can achieve and I want to say, as I look out on this concourse of my fellow Liberals – our Party is as big as the people we seek to serve. That is a constant message of the Liberal Party to the people of Australia: We want to be as big as you are.
We are the Party of freedom. We are the Party of choice. We are the Party of jobs. We are the Party that has built modern Australia. And, if you want to be as big as your hopes, not as small as your fears, this Party is the Party for you – the people of Australia.
Thank you so much.