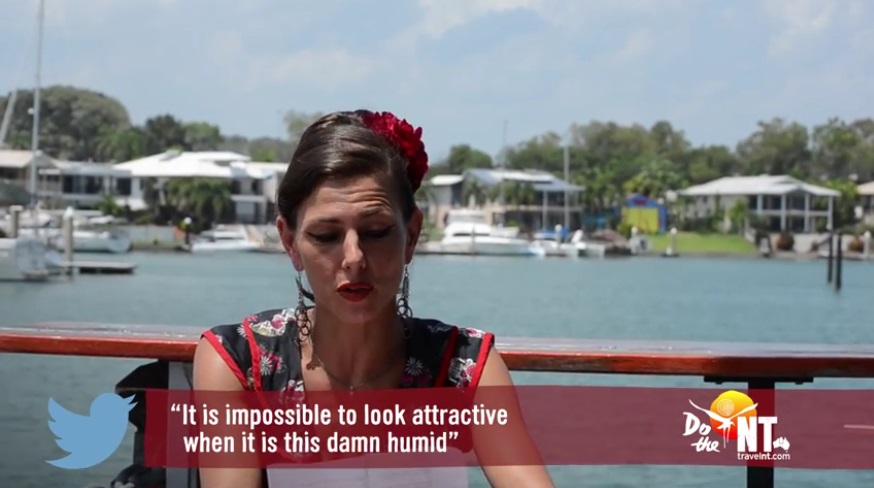 Australians will be encouraged to spend their summer in the Northern Territory as part of a new tourism campaign aimed at breaking down barriers that the Territory is too hot or humid to visit from December to February.
Chief Minister and Tourism Minister Adam Giles said the new 'A summer well spent' advertising campaign would help attract more visitors to the NT over what is traditionally the slower season, providing an important boost for local tourism operators and businesses.
"The Northern Territory has so much to offer over the summer months. Our waterholes are full, waterfalls flowing, the fishing is fantastic and you can go 4WDing, jet boating or hot air ballooning surrounded by incredible landscapes you simply won't find anywhere else," he said.
"There are less crowds, flights and hotels are cheaper and few people realise the Northern Territory is often looking its most beautiful and colourful during these months, fresh from wet season rains."
Mr Giles said the new campaign started today and would be specifically targeted at 18 – 35 year olds who are more likely to be able to travel at short notice and be more open to holiday deals.
"To target the 18 – 35 year old market, quirky new videos based on the 'celebrities read mean tweets' concept will be shown across social media, YouTube and on popular news websites," he said.
"In this Northern Territory style version, local business owners and tour operators read negative tweets about the NT being too hot or boring and then break down these barriers by showing there are lots of ways to cool off and that the majority of attractions are open all year round."
The new campaign will include a dedicated microsite (www.travelnt.com/deals), which will feature campaign partner and operator deals, as well as showcase the many activities and experiences that are available in the Northern Territory from December to February.
The four week campaign will also involve digital advertising on popular news and travel websites, a 30 metre long digital billboard at Sydney Airport, a double spread in Tigerair's magazine and radio advertising on popular web-based music platform Spotify.
Mr Giles said the 'A summer well spent' advertising campaign was an extension of the Northern Territory Government's highly successful 'Do the NT' campaign.
"It's all part of the Country Liberals Government's plan to drive the development of North Australia and build a $2.2 billion visitor economy by 2020," he said.
The Tweetbusters videos can be viewed at: