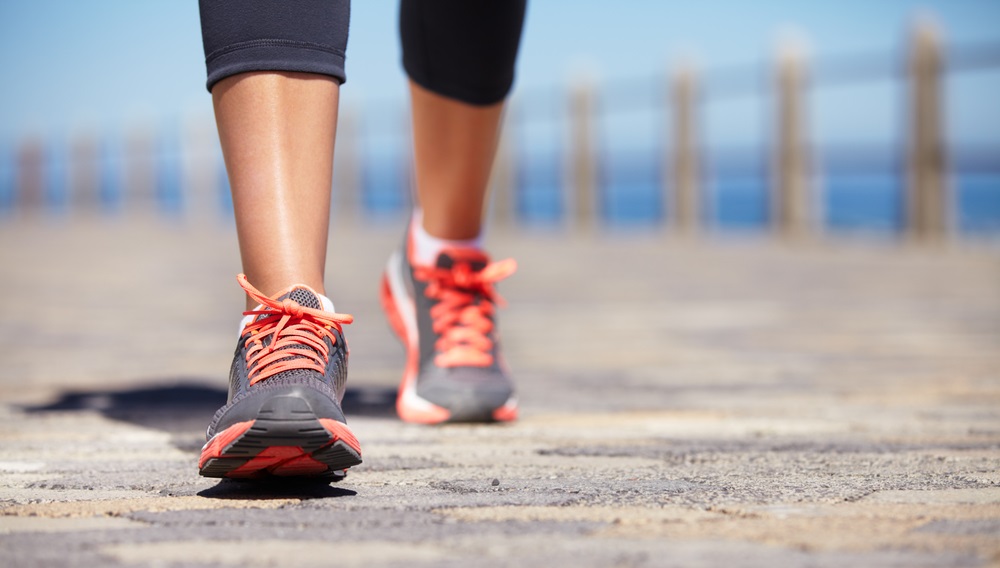 Get active !

"This latest study from the UK, which shows that almost half of all women (45%) and two fifths of all men (37%) spend less than 30 minutes a day walking while at work, is disturbing but not surprising news."
"It doesn't take a rocket scientist to realise that in Australia, as in other western countries, we are facing an epidemic of sedentary behaviour."
"We are spending too much time sitting down in front of computer screens at screens at work, without a thought for the long-term consequences to our health."
"In keeping with the Heart Foundations' advocacy for a National Physical Activity Strategy, we're calling upon all Australians to make an effort to move more and sit less while at work."
"So think twice before hitting the send button on your next email and take a stand for better health."


Sydney 27 March 2015. Almost half of women (45%) and almost two fifths of men (37%) working in UK offices spend less than 30 minutes a day walking around at work, according to new statistics released ahead of the first On Your Feet Britain campaign to get office workers moving more. (1)
Get Britain Standing is partnering with the British Heart Foundation to launch the UK's first On Your Feet Britain campaign on 24th April, encouraging workers to ditch their office chairs and raise vital funds for cardiovascular disease.
Workers are encouraged to sit less and move more to reduce their risk of cardiovascular disease whilst raising money for life-saving research.  Offices are being challenged to find inventive ways of getting employees on their feet, by holding walking meetings, getting outside at lunchtime, simply taking five minutes to stand up and stretch or set up a team challenge.
A poll of 2,000 UK office workers found almost two fifths (38%) are so tied to their desks they've confessed to emailing someone right next to them, over half (52%) regularly eat lunch at their desk and almost a third (31%) sit for so long they even put off going to the toilet.
Almost eight in ten (78%) office workers surveyed feel they spend too much time sitting down at work while 62% fear this could have a negative impact on their health. Two thirds (66%) say they are significantly less active at work than at home.
Research suggests sedentary behaviour can increase your risk of developing type 2 diabetes and dying prematurely from cardiovascular disease. (2) It has also been associated with obesity and weight gain, a key risk factor for coronary heart disease. (3)
Yet statistics show the average person sits for almost nine hours a day and almost 70% of an office worker's average sitting time is at work. (4)
Gavin Bradley, Founder of Active Working C.I.C and the Get Britain Standing campaign, said: "This survey shows too many office workers are stuck to their desks. We all know a sedentary lifestyle is bad for us, we just don't realise how bad it is.
"Leading a sedentary lifestyle at work could be negatively impacting your performance and increasing your risk of developing health problems later in life. Spending less time sitting down and more time moving could benefit your health and make you more productive.
"That's why we need office workers to be more aware of their "Sitting Calculator" and some simple steps to break up prolonged sitting bouts at work. On Your Feet Britain is a fun event which could help you burn more calories, help to reduce your risk of cardiovascular disease and help fund more life-saving breakthroughs in the fight against this disease."
Lisa Young, Project Manager for the BHF's Health at Work programme, said: "We're all guilty of being too glued to our screens sometimes, but these results show just how far the couch potato culture has infiltrated the workplace.
"Too many of us are tied to our desks at work, which could be increasing our risk of developing cardiovascular disease.
"That's why we want workers to get up and get moving on April 24th and take a stand against cardiovascular disease. A bit of healthy competition in the workplace could go a long way to reversing this trend whilst raising vital funds for our ground-breaking research."
Companies can sign up online and hold a range of fun activities to get their workers moving more.
For more information and to sign up to On Your Feet Britain visit www.onyourfeet.org.uk
1)  All figures, unless otherwise stated, are from One Poll. Total sample size was 2,000 UK office workers. Fieldwork was undertaken between 13th and 18th March 2015.The survey was carried out online. The figures have been weighted and are representative of all UK office workers (aged 18+).
2)  Wilmot EG,  Edwardson CL, Achana FA et al (2012) Sedentary time in adults and the association with diabetes, cardiovascular disease and death: systematic review and meta-analysis. Diabetologia 55: 2895-2905
3)  Bauman AE, Chau JY, Ding D & Bennie J (2013) Too much sitting and cardio-metabolic risk: an update of epidemiological evidence. Current Cardiovascular Risk Reports. Online publication.
4)  S.A Clemes et al, 'Sitting time and step counts in office workers' 2014, Occupational Medicine. doi:10.1093/occmed/kqt164
Kazi et al, 'A survey of sitting time in UK employees' 2014, Occupational Medicine. doi:10.1093/occmed/kqu099
S.A Clemes et al, 'Office workers' objectively measured sedentary behaviour and physical activity during and outside working hours' 2014, JOEM. Doi: 10.1097/JOM.0000000000000101