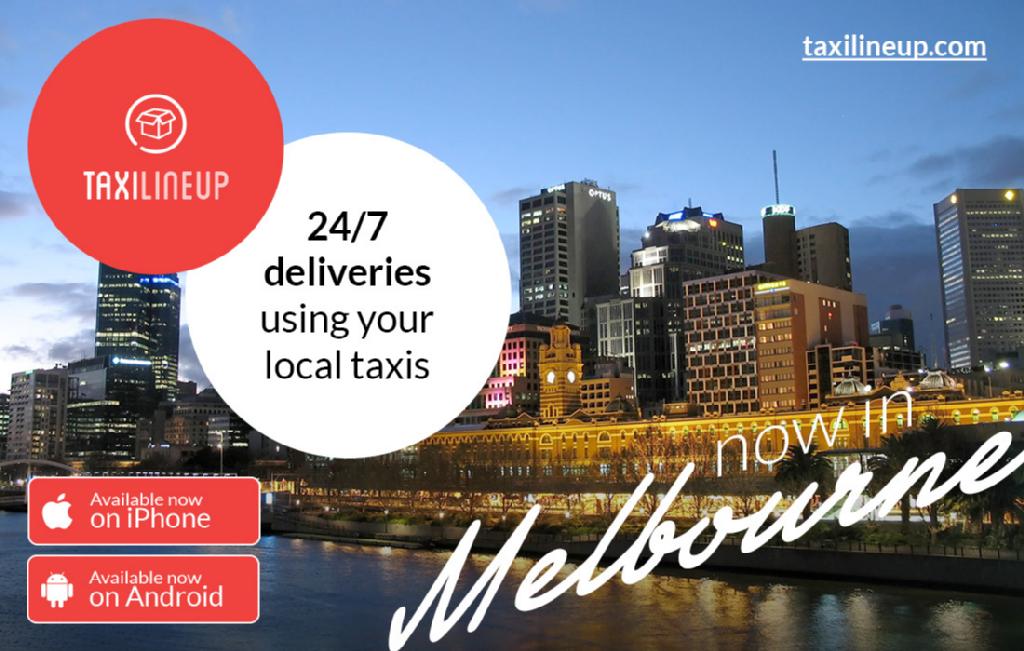 Sydney, Australia, Uber disruption can work the other way with Taxi Lineup, the new service launched recently in Sydney, allowing taxi drivers to deliver parcels 24 hours a day, 7 days a week. After two months of operations, the Sydney-based company expands its activities to more cities across the country.
Taxi Lineup was developed by Australian business owner Anthony Lechner after he searched unsuccessfully for a cost-effective platform to get urgent deliveries across town at any time or day of the week.
The premise is simple. Taxis provide a large network of registered drivers that can be tracked across the city and suburbs, and are on the road 24 hours a day, 7 days a week. Existing local courier services are mostly restricted to business hours delivery and a limited fleet of vehicles.
Since inception at the end of March, the young start-up has seen a steady growth. With a network of more than 300 registered taxi drivers operating in Sydney, Melbourne, Perth, Canberra and Newcastle, Taxi Lineup already services daily bookings (with a weekly growth rate of around 40%) for individuals and businesses across these cities.
The Taxi Lineup Application development team has been simplifying and improving its booking process to allow customers to book instantly, with no account requirements. Users are able to track bookings from pickup to delivery. Taxi Lineup offers three delivery services, 1-hour, 3-hour and same day (6-hour). The start-up has been featured in major newspapers across the country including The Age and SMH.
Their driver network is increasing 30% per week, and taxi drivers are seeing the service as a new important source of income. Some drivers already earned more some days with parcel deliveries than with passenger rides.
The team is looking to expand to all the capital cities in Australia (Brisbane, Adelaide, Darwin, Hobart), as well as important regional cities (Gold Coast, Wollongong, Geelong, Launceston…) whilst also taking enquiries from interest's internationally including Europe, USA, Asia and Africa.
About Taxi Lineup
Taxi Lineup is an instant booking courier service for businesses and individuals to book express deliveries 24/7 using local taxis, saving time and money compared to traditional courier services. Taxi Lineup works online and with its mobile apps on iPhone or Android phones. Fore more information visit
www.taxilineup.com
.