Written by

Staff Reporter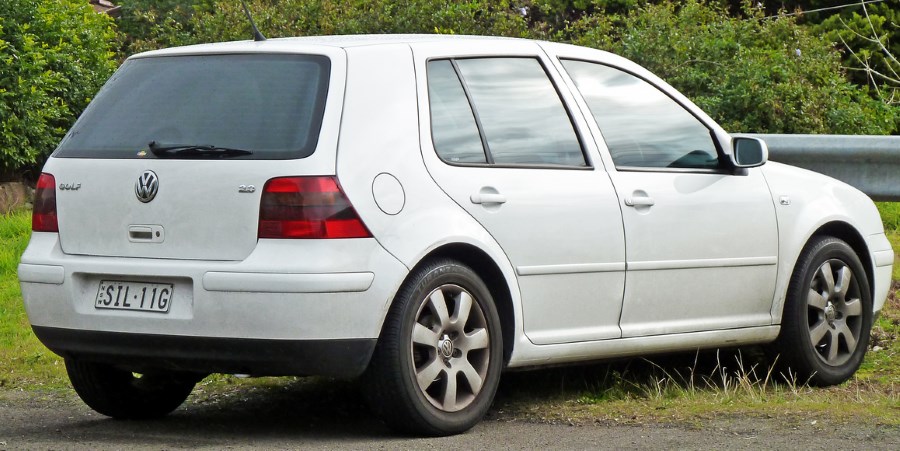 Auto Salvage Brisbane & Auto Wreckers Brisbane - We Buy 27 Edith Street, Coopers Plains 07 3338 8937
If you are thinking of buying a used car from or selling a car to QLD Car Wreckers Brisbane or even buying parts from them, think first.
I had a nasty experience with QLD Car Wreckers and so too did a person who bought an unserviceable car that they sold through GraysOnline.
QLD Car Wreckers claim that they salvage parts.  I rang them to sell a potentially dangerous unregistered faulty car to them.
The auto gear box was faulty and there was no guarantee that when pushing the accelerator at intersection to enter, that the car would get all the way through without losing drive. Dangerous!
In my case, I needed to sell the very good condition 2004 VW Golf Generation 4 with full service history to QLD Car Wreckers. My driveable car had a fully functional 1.6 cc motor but the auto transmission was stuffed and it needed a major overhaul that would cost around $2000.00. As the car could not safely be used on the road, I chose to sell it to QLD Car Wreckers for scrap.
I told a manager from QLD Car Wreckers that the auto transmission was not serviceable and I wanted to sell the car for scrap and for parts. I explained that it worked and drove but could not be registered as the auto transmission was damaged.
I negotiated a price of $320.00 which reflected its unroadworthy state.
I then said to the staff member, that I needed the starter motor back from the VW Golf  as it was a new one recently fitted to the car. He agreed and said that I could have the starter motor once it was off the car. QLD Car Wreckers took $70.00 off the offer price and sent a tow driver down with $250.00 cash.
The Manager told me to collect the starter motor in two weeks from their yard as they do not always wreck cars immediately.
Two weeks after selling the car to QLD Car Wreckers, I rang them back to make a time to collect the starter.
The manager said that I could not have the starter motor. I had apparently left it too long. Despite the car having an unserviceable transmission, he said that he sold it at the auctions. I investigated and found that he had put the car up for auction to the public through
GraysOnline
Brisbane. That meant that they allegedly knowingly sold an unroadworthy damaged car with a faulty transmission to an unsuspecting buyer at GraysOnline who would not have known that although the car looked perfect, the auto transmission was unserviceable. He sold the faulty car to a member of the public who did not know of the faults for $1100.00
QLD Car Wreckers would not give me a replacement starter motor.
QLD Car Wreckers would not compensate me for the $70.00 that I paid so as to get the new starter after it was removed from the car. They sold the entire faulty car and my starter motor and kept my money. No wonder people do not trust fringe car industry people!
Here is their reply
"you already sold the car to us, and we paid you the cash, that means we own the car, we don't have to inform all the previous owners what we are going to do with all these cars."


"Every time we send the pickup driver, we give them the max value we can pay for these cars, and they will carefully check the car and offer you a final value based on the what they saw,  If you mention you want keep some parts of the car they will deduct these values and negotiated with you."


"This morning you told me you mentioned to the driver, but our driver told he never been told."
Apparently their staff member, the truck driver, is in charge of the business' customer service and is responsible for fair and honest dealing at QLD Car Wreckers. Who would have thought that negotiating a deal with the boss was just a preliminary to dealing with the person who drives their tow truck and in the event that a sucker who complains about QLD Car Wreckers not providing parts that have been paid for, that the very same truck driver is their ultimate dispute resolution specialist.
If you see QLD Car Wreckers ads anywhere, think two times at least before dealing with QLD Car Wreckers. Better find more candid car wrecker instead of this one that is apparently run by the tow truck driver who collects the cars they buy.
I sent an email to QLD Car Wreckers advising them that they could keep the $70.00 and not bother to source a replacement starter motor for mine that they sold as it was not worth my time and effort to point out how bad their conduct was.
RESOLVED
Alex the owner of QLD Car Wreckers rang to apologise for the conduct of his staff.
Alex said that he had introduced extra training to ensure that his staff honour commitments and handle customer complaints in a professional manner.
Alex provided a cash payment equivalent to the cost of a VW Golf starter motor.
Alex said that his staff will now strive to honour the owner's statements on customer service and that people with a complaint can ask to speak with him.
"Claim of Customer satisfaction"
Our Aim and Values are to have a satisfied customer and
Brisbane Car Wreckers
 is proud, that we have been awarded 4.5 stars out 5 for our customer satisfaction. Firstly Our Staff is regularly trained in Car wrecking industry and they are up to date with the volatile prices of scrap metal and cars. Being that, our cash for cars services are always up to date and best quotes are given to our customers. One of our top and most important goal of our
Qld Brisbane Car Wreckers
is that to keep everyone safe and green while recycling the junk. Our society is getting piled up with rusty cars, old batteries, unwanted white goods and they are extremely dangerous for our future generations. Thus we offer cash incentives through cash for cars Brisbane to get rid of cars, trucks & 4x4s. Even paperwork and towing are arranged by us, so you do not have to worry about anything.
Auto Salvage Brisbane & Auto Wreckers Brisbane - We Buy


Almost 70-80% of a vehicle can be salvaged and recycled, if your car is damaged, dented, broken, fire damage, water damage or it has been sitting for years. You don't worry about it, We can salvage heaps of parts. After we pick up your car, all the cars are taken to our Auto salvage yard in Brisbane so that all parts and pieces are properly recycled. Thus our auto wreckers Brisbane is recognized all over Queensland. Qld Auto Wrecker is a renown Auto Recycling Company in Queensland and our services include many lists but it is not limited:
    Aluminum Rads, Engines, that can recycle into fresh and new products
    Steel, Heavy Metal can be recycled into new products or even new car
    Rubbers, Bumpers, Batteries can be salvaged
    Tyres can be replaced with another car tyre or recycled into rubber granules
    Auto Parts that can be used in another car
All other parts, oil, and fluids are taken care of and disposed or recycled into new products.
This is them 
https://www.qldcarwreckers.com.au/