Written by

Tess Sanders Lazarus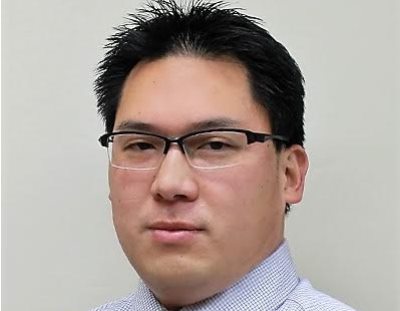 According to Jeff Poe, leading expert on professional training and development, and owner of one of Australia's largest accounting and finance training organisations, Platinum Professional Training, the key to getting the job you want comes down to the inclusion of five core things in your CV.
"The job market is still an employer's market and job searchers need to stand out and do something different to get noticed and land the ideal job," Mr Poe said today.
"I believe there are five things you must include in your CV to make it stand out if you want to secure an interview for your ideal job. 
"The first is personality.   Give your CV personality.   Most roles these days involve building and managing relationships both within the business and across all stakeholders outside of the business including, customers.   To be a good relationship builder, you've got to have a good personality.   Bring your CV to life by including hobbies and other information that express your personality and show that there is an interesting side to yourself. With hobbies, make sure that they are specific and interesting. Ideally these interesting hobbies can help to generate discussion at interview stage. 
"The second is keep it simple.   Avoid dragging on for pages and pages about every last detail involved in previous roles.   Employers want to see well written CVs that get to the point and include all the right critical information.   This shows you understand the importance of relevance and critical thinking. Taking up an extra page to detail more of yourself can be considered "selfish" as it takes up the reader's time. Remember, its harder to describe the same thing using less words, so work at reducing your CV for the benefit of the reader.
"The third is limit your history to recent years.   Details about previous roles can be provided at interview.  Remember there may be age discrimination in the hiring process, so "hiding your age" could also help some candidates. The other important element here is to ensure you tailor your CV to the organisation you are apply for.  Do your research, look up their company information online. Ideally you should have all the key words of their job description requirements detailed somewhere in your CV. 
"The fourth is, don't just tell the recruitment manager what you do, show them what you do.   Get creative and set up your own webpage, publish a blog or article on Linkedin, upload interviews, images, and even include a portfolio or a show reel.   Websites are really easy to build these days, just go to Wix or other self building site platforms and get started.
"The fifth and last is include outstanding achievements.   Make sure you reflect on your life and include the achievements which are awesome.   You may have helped to raise funds for your local cricket club which saw the clubhouse redeveloped, or you may have won employer or sales person of the month on several occasions.   You may have undertaken an internship which improved your practical work experience beyond anything you could have learned at university.  Talk about how you made any kind of improvement in the workplace. Include all the things that show people how amazing you are. 
"The job market is tough at the moment but there are still many great jobs and opportunities out there.   The key is to make sure job seekers put their best foot forward."
Jeff Poe is the founder and CEO Platinum Professional Training which is one of Australia's largest finance and accounting training organisations.   The organisation has offices across all major cities and has helped many people to improve their skills and on the job practical experience through training courses, internships and other services. 
www.platinumaccg.com.au