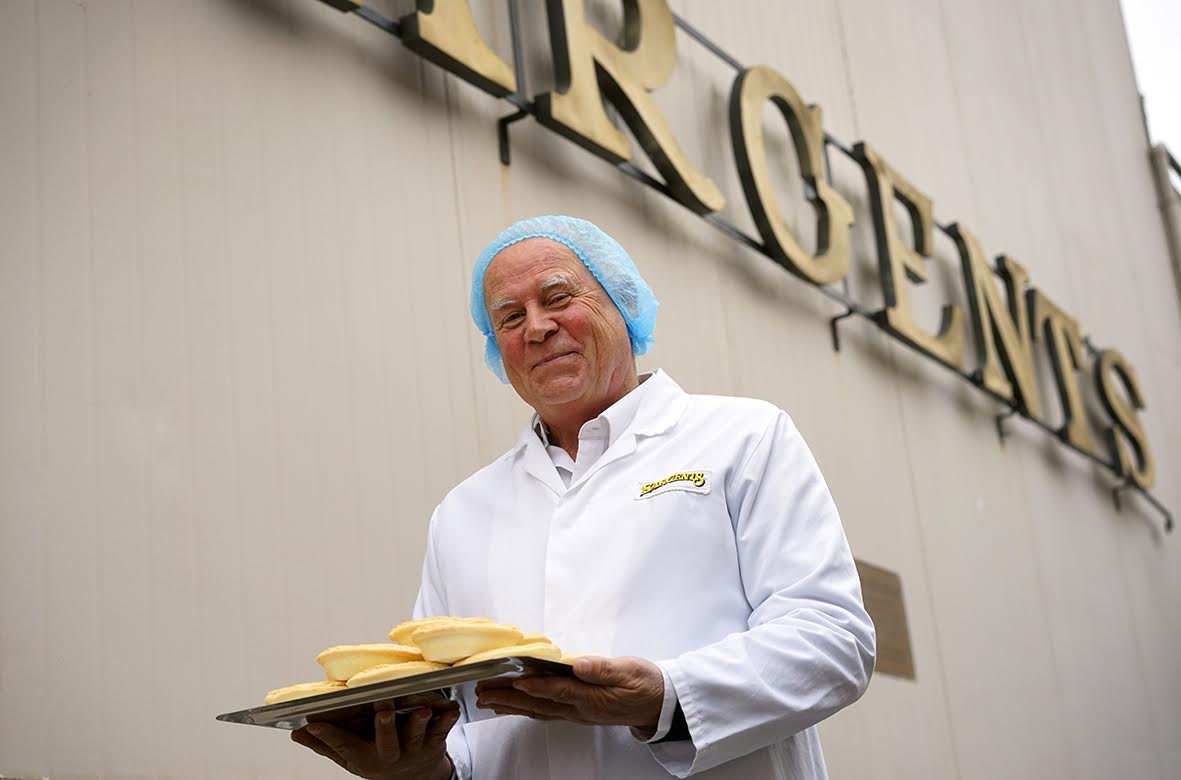 Sargents Pies Charitable Foundation supporting children with hearing loss in Western Sydney


Pledge $950,000 donation to support opening of new centre
One of Australia's longest standing pie manufacturers, Sargents Pies, is a familiar sight on the shelves of supermarkets and on tables across Australia. An iconic Australian company, the organisation is very humble in its operations and charitable enterprises. 
At its Western Sydney location, there is no prominent signage displaying the company's logo.  Driving past, it would be easy to miss this manufacturer that churns out some two million pies per week.
Founded in 1896 by the original owners George and Charlotte Sargent, the company has evolved to be one of the major pie making companies in Australia. 
Sargent's Pies current owner established Sargent's Pies Charitable Foundation in 1997.  The foundation was started with the sole purpose of giving back to the community and, since its inception, has given away 'many millions of dollars' to organisations in need.  The aim is to provide 'The relief of poverty, suffering, distress or misfortune within Australia and to 'facilitate the needs of persons who are in necessitous circumstances within Australia'.
The Foundation has just awarded the largest sum ever donated to The Shepherd Centre - $950,000.  It has supported The Shepherd Centre since 2011 with a total of $1,248,000 over five separate grants.
'At Sargent's Pies, we keep our heads down and let our products do the talking,' said Brian Andrews, Purchasing Manager, Sargent's Pies. 'The Foundation operates in a similar logic. Albeit we give away some large amounts of money, you don't often hear about it. We could go seeking a lot more publicity than we do but that's not what we're here for.'
Sargent's Pies Foundation is inspired by the work The Shepherd Centre does with children with hearing loss.
'The children speak so beautifully,' commented Brian. 'Fifty years ago there probably wasn't a lot of help for kids that have profound hearing loss. These days with advances in medical procedures and organisations like The Shepherd Centre to provide the support and assistance with early intervention, a lot more can be done to support them.'
In the past, the Foundation has supported the establishment of audio booths at The Shepherd Centre's Liverpool centre however the recent donation will now help set up a new centre in Campbelltown to help many children with hearing loss in Sydney's western suburbs.
'We are pleased to be able to provide the funds needed to purchase the new centre for the Campbelltown area,' said Brian.
The establishment of a sixth centre for the world-leading early intervention provider is part of The Shepherd Centre's "Sound Future" strategy which aims to ensure that all children with hearing loss have access to the essential services they need.  Currently only half of the children in NSW with hearing loss are accessing critical early intervention programs like that offered at The Shepherd Centre so there is clearly a demand for more help for these children and their families.
'The Shepherd Centre does amazing work and has outcomes that speak for themselves,' said Brian.  'As our factory is in Western Sydney we see that there is a great need for additional services in the outer suburbs. As our population grows faster in the west than some of the services available the fact that The Shepherd Centre is choosing to set up in Campbelltown makes sense.'