Written by

Mathew McAuley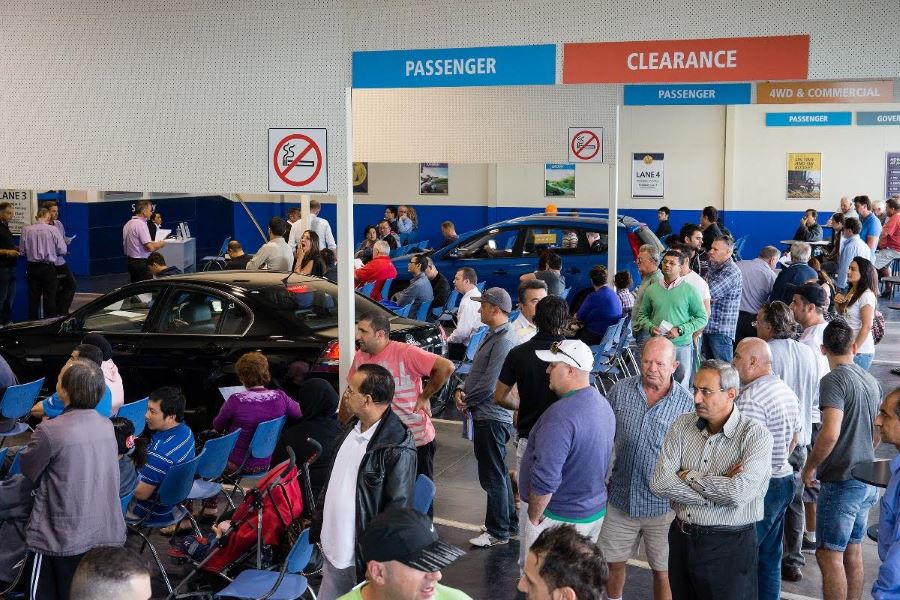 As one of Australia's largest automotive and industrial auctioneers, Manheim has been operating out of their Moorebank property since 1994.
Since that time the company has been leasing the premises however as a sign of their continued investment in the Australian marketplace, the firm has just completed the purchase of the land and buildings at 144 Moorebank Avenue, Moorebank.
Manheim provides auctioneering and logistics services for a wide variety of customers across the state. With a growing number of vehicles, trucks, machinery and other assets being auctioned to increasingly larger crowds every week, the company has moved to secure their future at the Moorebank site in order to cater for the increased business demand.
Campbell Jones, CEO of Manheim said, "The purchase of the 35,000sqm site at Moorebank reflects the success of our business and our commitment to our operations in Sydney. The purchase gives us certainty in our tenancy and will allow us to invest in upgrading our facility with a strategic, long term view".
Manheim hold weekly public vehicle auctions offering buyers a wide range of vehicles to choose from, with over 400 cars, 4WD's and light commercials available at auction each week. Each month Manheim also hold public Truck and Machinery auctions which feature a wide range of stock such as earthmoving equipment, trucks and trailers, buses and farm machinery.
Campbell continued, "Backed by the continued investment of our parent company, Cox Automotive, we look forward to a number of site improvements in both the short and the long term now we own the property."
About Manheim
Manheim is one of Australia's leading automotive and industrial auctioneer, with over 55 years of experience in providing a vibrant market place that brings together buyers and sellers of cars, trucks, machinery, and general plant and equipment.
Manheim provides a total logistics solution for vehicle remarketing, for a wide variety of clients such as state and local governments, major vehicle manufacturers and importers, fleet lease and rental companies, the insurance industry, financial institutions and corporate sellers. Members of the public are also welcome to use our services, both as buyers and sellers of used vehicles.
Globally, Manheim handle approximately 8 million vehicles per annum, facilitating transactions worth over 40 billion dollars. The company is a fully owned subsidiary of Cox Automotive, the world's largest automotive services company. The operations in Australia are backed by the huge resources of Cox Automotive, who have more than 120 remarketing facilities worldwide and a presence on every continent.
About Cox Automotive (www.coxautoinc.com)
Cox Automotive, Inc. is transforming the way the world buys, sells and owns cars with industry-leading digital marketing, software, financial, wholesale and e-commerce solutions for consumers, dealers, manufacturers and the overall automotive ecosystem worldwide. Committed to open choice and dedicated to strong partnerships, the Cox Automotive family includes Manheim®, Autotrader®, Kelley Blue Book®, Dealertrack®, vAuto®, Xtime®, NextGear Capital® and a host of other brands.
The global company has nearly 30,000 team members in more than 200 locations worldwide.
Cox Automotive is a subsidiary of Cox Enterprises, Inc., an Atlanta-based company with revenues of more than $17 billion and approximately 55,000 employees. Cox Enterprises' other major operating subsidiaries include Cox Communications and Cox Media Group. For more information about Cox Automotive, visit www.coxautoinc.com.