Written by Malcolm Turnbull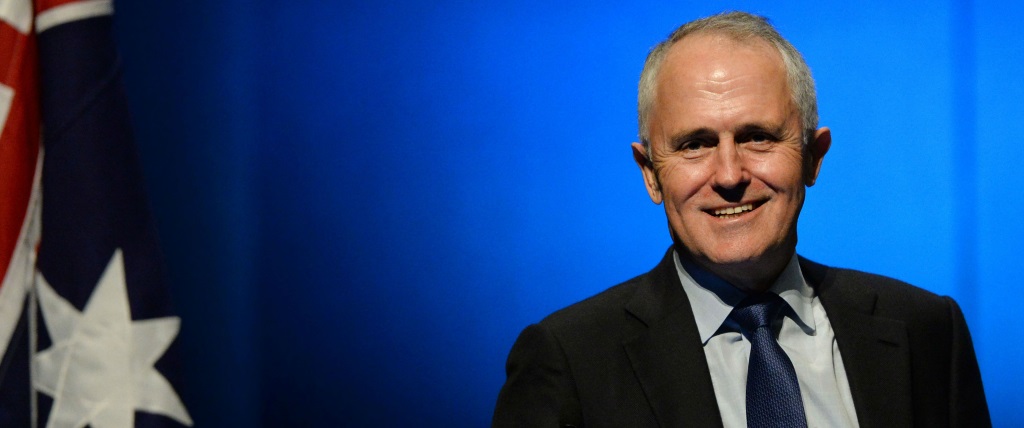 Press Conference Jakarta, Indonesia
PRIME MINISTER:  
It's great to be here in Jakarta.  We are looking forward, Lucy and I are really looking forward to meeting President Widodo and his wife Iriana today and looking forward to discussions about jobs, about economic growth, about trade and investment.  
President Widodo and I are both businessmen that have got into politics and he has an especial passion for cities, but of course with real experience, hands-on experience, having been a very successful mayor.  
But the overwhelming concern in Indonesia in Jakarta or in Canberra is about growth, economic growth, investment and jobs. Just on the Australian front, we have had very good news today. The, unemployment is down from 6.2 to 5.9 per cent. We've added 58,000 jobs in a month. That's terrific.  The total number of people employed is now the highest ever. Just as importantly, if not more so, youth unemployment has declined by 1.7 per cent. It's now at the lowest level since the Coalition was elected.  
So we've seen really strong jobs growth since the election of the Coalition Government and, of course, the result in October is very pleasing indeed. So trade, investment, economic growth, stronger economies in both Indonesia and Australia for the benefit of both sides is the focus of the discussions and, of course, next week we have Andrew Robb our Trade Minister leading a very large delegation of over 300 Australian business leaders to Indonesia in the Indonesia-Australia Business Week.  
So again, our focus is on jobs, economic growth in both countries.  
REPORTER:  
On a domestic issue Prime Minister, why did Julie Bishop need to have her Chief of Staff in the room when Liberal MPs were talking about challenging Tony Abbott? Was she complicit in the challenge?  
PRIME MINISTER:  
Well, as you would expect with the precision of a very fine lawyer and the elegance of a very distinguished diplomat, Julie Bishop has answered those questions completely herself and I've got nothing to add to what she said.  
REPORTER:  
You talked to her on the Saturday night before the spill and you were photographed talking to her that night. Did you talk to her then about a possible challenge against Tony Abbott on the Saturday night?  
PRIME MINISTER:  
I've got nothing to add to that matter. My focus here in Indonesia and indeed whenever I am is on growing the Australian economy.  As I have said, there has never been a more exciting time to be an Australian. There's never been bigger opportunities for Australians and one of the places where there are great opportunities for mutual trade and investment in creating jobs, in Indonesia and Australia, working together is right here in Indonesia and that's why I'm here looking forward to seeing the President.  
REPORTER:  
How can you trust Julie Bishop to be your eyes and ears if she wasn't the eyes and ears for Tony Abbott?  
PRIME MINISTER:  
Julie Bishop is a very, very dear friend. She's an outstanding Foreign Minister, she's been a long-standing and excellent Deputy Leader of the Party, so she has my 110 per cent confidence.  
REPORTER:  
And how many discussions did you have with her before the leadership spill about toppling Tony Abbott?  
PRIME MINISTER:  
Well, let me just say to you that politicians speak to each other all the time. That's why you have Parliament. Bring people together and they talk and they talk about their political fortunes and they talk about policies and they talk about personalities. It's no revelation to know that politicians are talking or that Julie and I are talking. We are, as ministers, whether in Tony's Government or in my Government or indeed in the Howard Government, we are always talking. That is what Parliament is about. It is a place for talking.  
Now, if that's the end of the - no more questions on Indonesia? I'll thank you very much.  
REPORTER:  
[Inaudible]  
PRIME MINISTER:  
Oh, you've got one? Okay, good!  
REPORTER:  
The economic partnership deal with Indonesia, I mean, how quickly can we see a deal with Australia on that? Will that be something you're looking forward to?  
PRIME MINISTER:  
I'm certainly looking forward to discussing economic collaboration, cooperation, trade, promoting trade with President Widodo.  President Widodo, his focus is on jobs and growth. My focus as Prime Minister of Australia is on jobs and growth. We've had some good news this month, or last month, that's great, but we have to keep growing jobs and opportunities for all Australians.  
On that note, thank you very much.