Written by

Sue Joseph, Senior Lecturer, Writing and Journalism, FASS, University of Technology Sydney
Why do we tell stories, and how are they crafted? In a new series, we unpick the work of the writer on both page and screen.
Decades ago, American journalist and screenwriter Dan Wakefield published Between the Lines: A reporter's personal journey through public events. In terms of reflection and consideration, Wakefield was years ahead of his time. He writes of the "shadows that lurk behind the printed word … We journalists are trained by the custom and conventions of our craft to remain out of sight, pretending not to be there but simply to know".
He then returns to many of his own pieces of journalism, and fills in the gaps – what he was feeling, seeing, doing, behind the scenes. What actually happened, as opposed to what was reported. This does not take away from the integrity of the original report but bolsters it in terms of completeness; they are now deeper, richer stories. Possibly "truer".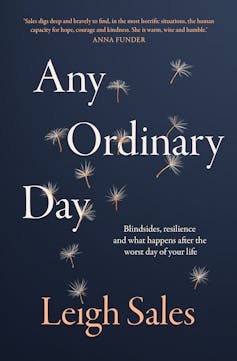 Authors: Sue Joseph, Senior Lecturer, Writing and Journalism, FASS, University of Technology Sydney
Read more http://theconversation.com/inside-the-story-leigh-sales-ordinary-days-and-crafting-empathy-between-the-lines-107890