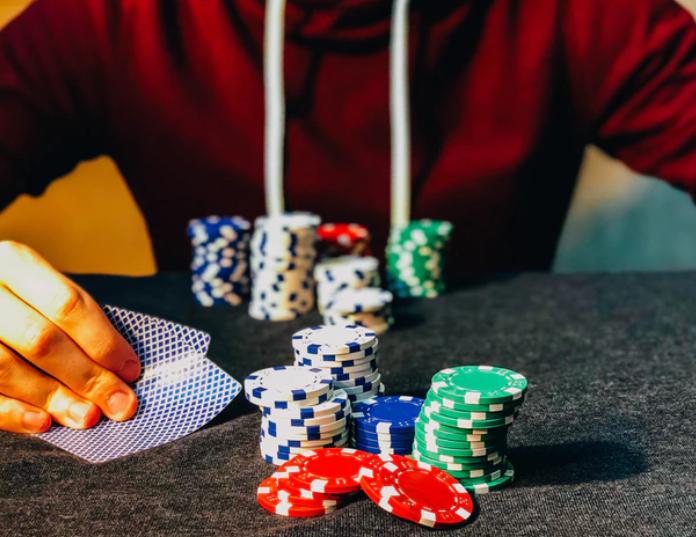 Addiction to anything is normal these days. When we can't stop consuming a product or stop ceasing an activity, it accounts for addiction. Various psychologists establish that gambling activates the brain's rewards system. Excessive gambling is a condition when you can't stop gambling and continue to do it even at the cost of your health. The human brain is a fascinating subject, it gets accustomed to the things we do and one day when we stop the activities, it creates anxiety. In some cases, it's a light urge to revert to the habits, but in many instances or cases like gambling, it's hard to contain or manage the addiction.
Initial:
All of us gamble, some do it in a casino, others in life. Little calculation, hope, and hard work are what make life. Before you know that you're getting addicted to gambling, the chances are you are already sucked in. And once you're in, you keep losing control. Wishing for more is good but losing yourself is never. The brain gets habituated to the habit of gambling and creates a response mechanism of satisfaction. However, you don't know it until one day you don't do it.
Addiction:
Perhaps you've been gambling for a long time, and before you knew it, it's gotten into you. The brain is used to the reward system you have created, and when the needs of your cognitive impulses are not fulfilled, you're anxious. The routine activities become part of your psyche, and the absence of them can create a disturbance. Especially the one which has been your part for a long time.
Fits:
What happens if you've been consuming a product for a long time and you suddenly stop taking it? You become confused; your body demands it. If it's impacting your body, you need to quit, but it's not that easy. Like a smoker who needs his drags, an avid gambler needs to feel the risk. He has accustomed his body to react to the monetary risks he had been taking during his time of playing. You feel a strong urge to repeat it, it makes you restless, and sometimes you can forget that you have quit, and start playing because the habit not just incorporates itself in your mind but also your muscles.
Control:
Addictions are hard to control; it's challenging to quit. You don't know when you get addicted, and you don't know how to come out of it. The brain keeps revolving around the memory creating a pseudo reward system that your psyche establishes. It's better to manage it. Self-control is the best way. However, it doesn't work in addictions, you need your fit, but you can manage and change the pattern. If you've been a high-roller, play low, trim your time and dedicate yourself to other activities. Find new hobbies or get a pet. The busier you get, the less time you will get to feel the urge.
Manage:
Addictions, according to USFPS, can be controlled and managed if one wishes to. You don't have to quit; you can keep on playing but in a controlled manner. Manage your expenses and decide how much you are going to spend. Bet lower than the last time and spend lesser time. If you're going for slot machines, play less and leave early than your previous time. Decide what game you are going to play before entering. If you're playing online, decide your time and money, before playing. Take breaks and introspect. See if it's going according to the plan and act accordingly. The habit can be brought under control and stopped from exceeding at an alarming level.
Conclusion:
Addictions can cause problems and managing them can be quite easy. Though it seems tough to handle them, with proper organization and dedication, your addiction can be brought under control. Before going inside a casino or playing the game, you need to understand how much money and time you should spend. Always keep it under control and keep time for other activities that make up your life. If you distribute your time uniformly, you will see a change, and it will not just control your gambling habit, but also other habits from speeding into addiction.