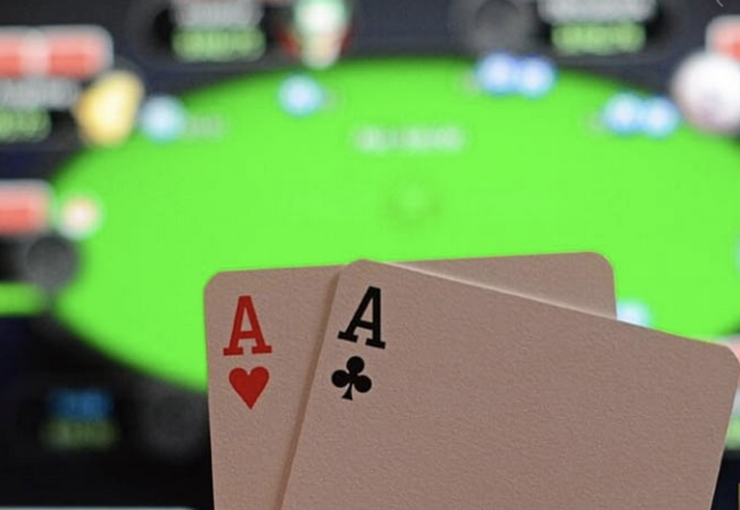 The World Series of Poker is probably the most significant poker event in the world. It attracts some of the biggest names in the game. For this reason, being part of this prestigious event can give you the chance to interact with notable players.
If it is your first time participating in the tournament, you may not necessarily be targeting the top bracelet or the life-changing prize money. With many experts and experienced players in the place, you may just be trying to get through the days, gaining valuable experience.
No need to worry - we have come up with some tips to help you survive your first day of the World Series of Poker. Read on to learn how you can make it through your first day.

Experience the Tournament as a Fan
The setup of the WSOP can be intimidating. Even people with extensive experience in poker tours will find the rooms extremely large and the processes a bit confusing. This is why it is advisable first to attend the event as a fan as you get familiar with the environment.
It would be best if you arrived at the place days before your scheduled games. After watching a few games, your confidence will build up, and you will be able to focus more on your game and strategy rather than the rules and processes.

Prepare for Lengthy Tournaments
If you have been playing small poker tournaments, you are probably used to events that last for four to eight hours. This is already exhausting, but the World Series of Poker tournaments are even longer. On average, they will last a whole day. You can easily go for some days of playing poker with minimal rest.
According to Forbes, you will improve your chances of success on the first day if you get enough rest. Make sure you sleep for at least 8 hours on the night of the event. Also, people have noted that physical activity helps to boost performance in poker. You can consider doing some exercises before showing up for the games.

Arrive Early
It is crucial to arrive at least 24 hours early since that will give you enough time to learn about the place. This is especially important for people who have never been to the venue of the games. Also, arriving early gives you a chance to adjust to the time zone. This way, you will be less confused when going in for your first game. 

Gain Some Experience in a Traditional Poker Room
Nowadays, most people play poker in online casinos. These sites can give you some experience playing poker, and that can be an essential step towards becoming a professional player. You can check out OnlineCasinoGems.com to find some poker sites with great offers.
After mastering online poker, you should try your hand at traditional poker as that will allow you to get a feel of the real tournament. Note that in the World Series of Poker event, you will be playing with a dealer and players who are physically present. Even with online live dealer poker games, you will not get an experience that will adequately prepare you for the tournament. You could easily get intimidated by the processes.
If possible, you should sign up for a local poker tournament. This is because tournaments follow rules that are different from those of regular poker games. For example, poker tournaments feature the big blind ante and color-ups.
Without the experience of a traditional poker tournament, your first day of the WSOP will be spent learning the rules. It might be awkward learning the basics of a tournament, yet you are playing at one of the most prestigious poker events in the world.

Perfect Your Poker Face
You should always remember that most people who participate in the World Series of Poker are highly experienced and skilled in the game of poker. For this reason, you will need to master your poker face before the day of the game comes. According to Gambling News Magazine, the poker face is one of the most important factors when playing poker.
A poker face simply allows you to conceal your emotions so that your opponents are never able to predict your next move. It is worth noting that the best poker players will be able to predict the worth of your cards based on small expressions on your face.
Besides learning how to keep a straight face, you should also be able to bluff when required. If you are not experienced in bluffing, you should avoid using this strategy on your first games. When executed poorly, bluffs can have negative results.

Avoid Calling
Calling frequently can make you seem inexperienced and less confident in your skills. If you let them know that you are not skilled in the game, they will exploit your weaknesses. As noted on Gamblers Daily Digest, the key to an excellent poker game is learning how to deceive others and knowing when others are trying to deceive you.
If you keep calling, even maintaining a poker face will not help since your opponents will already know that you are weak.
Also, you should note that calling can affect your ability to raise the stakes.

Conclusion
Participating in the World Series of Poker is one of the best life experiences of poker enthusiasts. As noted on NY Post, the competition brings together highly experienced poker players from all around the world, and it gives you the chance to win unreal amounts of money. Since it collects some of the most skilled players, you may find the environment intimidating. It also doesn't help that the poker rooms are large, and you will be playing for full days.
If you are participating in the event for the first time, you should follow the tips above to improve your chances of surviving the first day. Remember to practice in local tournaments so that you boost your confidence in the game.