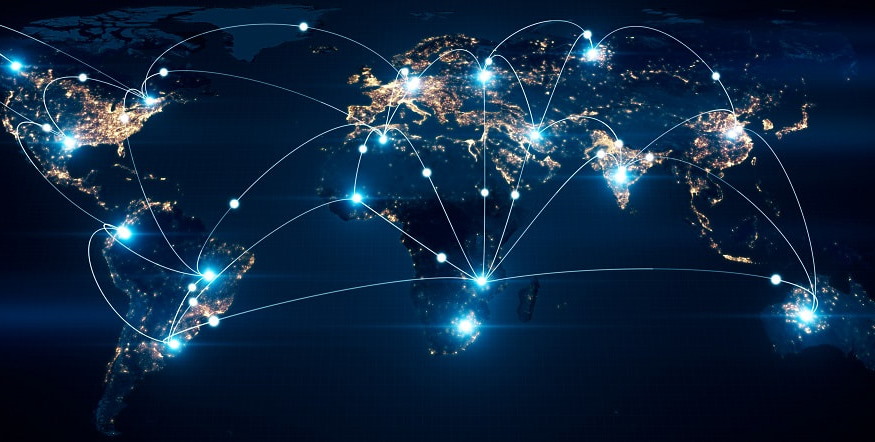 Since the first games of chance appeared centuries ago, there has been a debate regarding the morality of gambling. For years, people across the world have approached gambling as an exciting pastime created to provide entertainment. However, there were always others who have seen gambling as morally wrong since it had some harmful effects on society.
Naturally, both sides provided valid arguments to support their point of view, until finally, countries got the choice to legalise gambling or prohibit it altogether. In some countries, though, the situation is not entirely black and white — there, gambling is in a grey area and has no clear laws to define it.
In other words, countries' officials have had a tough job comparing the advantages and downsides of gambling and making decisions based on the result of that comparison. In most cases, countries that gave the green light to gambling went a step further and created regulatory bodies to take care of it.
For this text, we tried to find out how developing countries profited from gambling legislation and whether legalisation was a good idea in the first place.


Safety and Security
Some countries have stayed true to their initial stance concerning gambling and still consider it a harmful activity. Furthermore, they have come up with various punishments for players who try to take part in gambling of any kind. The penalty can include fines and even jail time, depending on the severity of your actions.
However, such a system only seems to have made things worse. Since they are prevented from playing online games legally, players often visit underground casinos or take their chances with various offshore gambling sites. While these are the only ways for casino players to have some fun, they risk getting caught and imprisoned or tricked by scam online casinos.
Yet, the countries that decided to legalise gambling and create regulatory bodies to monitor the activities in this niche have seen a decline in gambling issues. When they know that there is someone in charge of gambling venues within the country, players feel more secure and mostly stick to the gambling establishments approved by the regulatory body.
This is beneficial for both players and the country — players feel safe, and the government gets to keep gambling revenue within its borders.


Responsible Gambling
One of the most popular counter-arguments concerning gambling is that it leads to addiction. Namely, gambling is an activity that involves potential real money loss, which can eventually lead a player into bankruptcy. As this is not hearsay but factual information, many countries fear that gambling legislation will make the problem worse.
However, it's been proven that gambling addiction has nothing to do with gambling being legal. Avid gamblers will always find a way to try their luck, even if they live in a country where gambling is officially prohibited.
Furthermore, countries that legalised gambling opened the door to specially designated centres problem gamblers can visit and ask for assistance. These institutions are managed by specialists who know how to deal with gambling addiction and have all the necessary resources.
The practice of offering help to problem gamblers has moved online as well, and so you can now find various websites that offer helplines or live chat assistance to gambling addicts around the world.
Moreover, casino sites and other online gambling platforms often partner with these online organisations right after launching. Such partnerships allow players to exclude themselves from online gambling platforms for some time until they recover and gain control over their gambling habits.
Unfortunately, countries that don't allow gambling don't have these organisations for battling gambling addiction either. This means that players who get addicted by playing games in underground casinos or online don't have anyone to turn to if they notice signs of addiction. Therefore, we can say that gambling legislation has only made things better in terms of responsible gambling.


Job Opportunities
From the players' perspective, gambling is a way to win extra cash while having fun and playing exciting games. However, for a country's economy, gambling is much more than that. According to the latest data, the land-based and online gambling industries combined have created more than 1.8 million job opportunities across the globe.
Moreover, when it comes to online gambling, the job creation surpasses purely gambling-related jobs. Experts such as software providers, web designers, customer support agents, and others have found their place in some of the numerous online casinos worldwide.
On top of that, we are witnessing poker players who have made a career out of this game and are generating six-digit profits regularly, not to mention jackpot winners and other lucky gamblers.


Taxes
You will hardly find a country that decided to legalise gambling and then went back to prohibiting it. For example, in 2019, Canada generated around $1.25 billion from both land-based and online casino gambling, the United Kingdom reported £2.9 billion, while the United States officially made $43.61 billion.
The countries managed to acquire all this money by imposing taxes on gambling activities. This allowed further economic growth that will continue to increase year after year. On the other hand, those living in countries where gambling is banned will most likely play their favourite games on international websites, filling other governments' coffers.


Tourism
Just think about Las Vegas or Macau, and you'll realise what gambling and tourism have in common. By becoming the world's most famous gambling centres, these cities started attracting millions of people every year. Today, even non-gamblers visit these cities to see all the lights and feel that casino vibe once in their lives.
Once the tourist potential was noticed, casinos got surrounded by fancy hotels, restaurants, bars, and other establishments visitors find useful. In this way, gambling legislation has enabled the government to benefit from tourism as well.


Conclusion
Once you outweigh the good and the bad of the gambling industry, it turns out that countries with legal gambling made the right move. They enable players to do what they love in a safe and secure environment and also gather profit thanks to the industry. Of course, legalised gambling does exist in some developing countries, such as South Africa, which also boasts a broad range of online casinos for players to choose from - just look at these best South African no deposit bonuses to see what we mean.
Still, none of this means that gambling is entirely harmless for players, as they can end up broke if they lose control of their gambling habits. Nevertheless, even if something like that happens, developed countries will be able to offer help, proving that legalisation is indeed the right decision.