Written by

Scarlett Hobler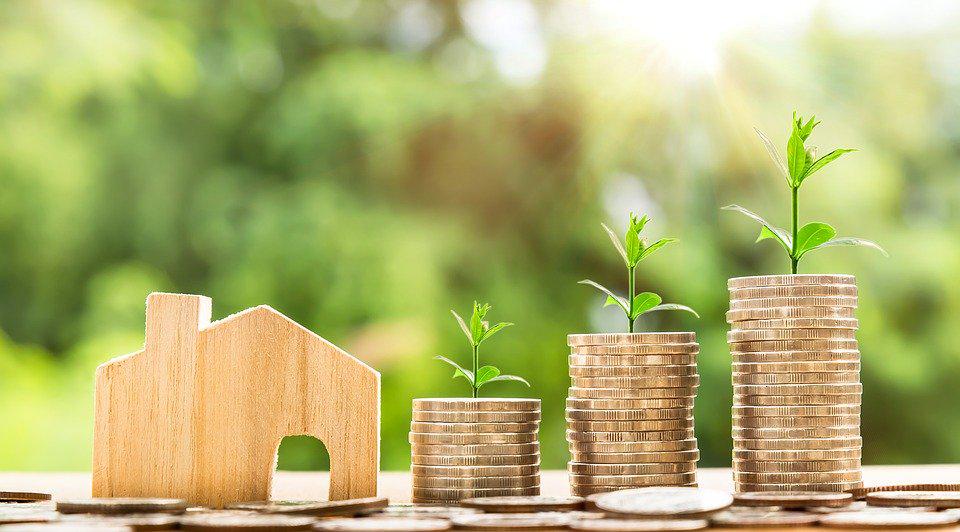 When most people think about online casinos, they think fun and games, but any state official knows about several economic benefits. It is all about gains for the economy through increased tax revenues and even income for youngsters that are now earning a living through turning to gambling. With stringent measures on age cap and licensing, most governments have made gambling legal to turn a habit that some could frown upon onto blooming business. Is it all rosy? Not really, since addiction can catch up, but legalizing this money-making venture has enabled much-needed supervision.

Cost-Benefit Analysis
More than any other business, casino owners have to fight fiercely to have their operations accepted. While the argument for online gambling includes income from taxes, more sales for stores with increased disposable income, and better amenities since local governments see an increase in public funds, lots of people think the cost is too high. Parents are concerned about addiction, and before online casinos became a thing, most believed gambling led to increased crime rates. Still, money generated by these activities – in a month - is more than most traditional industries see in a year, and so governments see no sense in failing to legalize it.
How do casinos improve the economy of a country or state? Here's how.

Increased Employment
Even though online casinos are taking the business away from their land-based counterparts, they are still a hit with people over 40 who frequent them over weekends. These casinos make enough on weekends to cover the days in the week when they operate at half the capacity, effectively keeping lots of people employed. Workdays are getting shorter with most people telecommuting, which then leaves enough time to get work done and start the weekend earlier than before. Each gambler that walks into a casino keeps it open longer for people to stay employed.

More Taxes for Public Education
In the US, states are keen to ensure gamblers stay in their state. You will mostly not be allowed to log into a site from a different state, which is one way of ensuring you get taxed in your residential state. The truth is, most casinos don't fully report their incomes, and so only about 5% is disclosed, but the rates are mostly quite high to give a neat amount to state governments. Most states tax incomes from gambling over 18% with an extra amount left solely to state authorities. These taxes take away some of the pressure from politicians who would otherwise be forced to find ways to increase their incomes to fund infrastructure and other needs.
Taxes from gambling are, in most states, earmarked for public education. Authorities make it their focus to spend more in public schools that are always suffering during budget cuts. Libraries, more teachers, and extracurricular activities are funded with these extra taxes. Of course, that is not always the case since money set aside is not always used for intended purposes, but most public institutions have seen positive outcomes of gambling revenues.

Effect on Sales in Local Stores
There're two ways to look at this, and both give a positive outcome. Land-based casinos, while they are on the decline, do attract tourists. Most people go to Vegas to enjoy the gambling scene and, while there, boost sales in local stores. They will be shopping for souvenirs, effectively keeping business booming for local items and eventually, taxes to the local authorities. As long as the state keeps the casino business attractive, Las Vegas will, for the longest time, attract visitors for its fun nightlife. And then there are other touristy activities like eating out, visiting museums, and staying in hotels, all of which boost local businesses and taxes.
When we take things online, local youth doesn't have to travel to other states to spend their money. They will gamble locally, make some disposable income that they will spend within their borders. They can also search for fast payout casinos online, and thanks to reviews addressing the most reputable ones, it is even easier. This means local businesses will see a boost in sales directly thanks to booming casinos. If they can manage their gambling and avoid addiction, they could even turn this pastime into a steady income stream, and that we have seen happening. Local internet providers are also smiling all the way to the bank since users need their bundles active at all times.

Entertainment and Innovation
All work and no play make Mary a dull girl, and so activities that keep the brain sharp are welcome. It so happens that casino games are fun, challenging when you choose the right ones, and they make you a little money on the side. Those three things make them a go-to pastime during commutes and coffee breaks, albeit at the expense of socializing. The fact that most of these games are mobile-compatible makes them so much more accessible. How is this good for the economy, you ask? Well, a relaxed brain is more receptive to change and productivity. The trick is in knowing when to stop, but most young people are working on that.
While at mental stimulation, creativity is awakened and stretched when software developers have to come up with solutions for players who use their mobile devices. We have seen apps that allow direct access to games so that players don't have to download any game and also compression to fit these games in available mobile spaces. Young thinkers are required to be unlimited in their thinking, a factor that leads to innovating investment in technology.

Join them if you Can't Beat them
Most people, especially the older generation, are afraid that legalizing gambling will lead to moral decadence. They can't be faulted for feeling this way since statistics show a trend that is not all rosy. That is why the law exists to watch over these casinos and ensure they do right by gamblers. Gambling houses are only expected to take in players aged 18 and above, and they should offer help to the embattled. Is the cost of gambling greater than its benefits? Not if things are done right. This industry shows no signs of slowing down. It is unbeatable, so we may as well make the most of it.