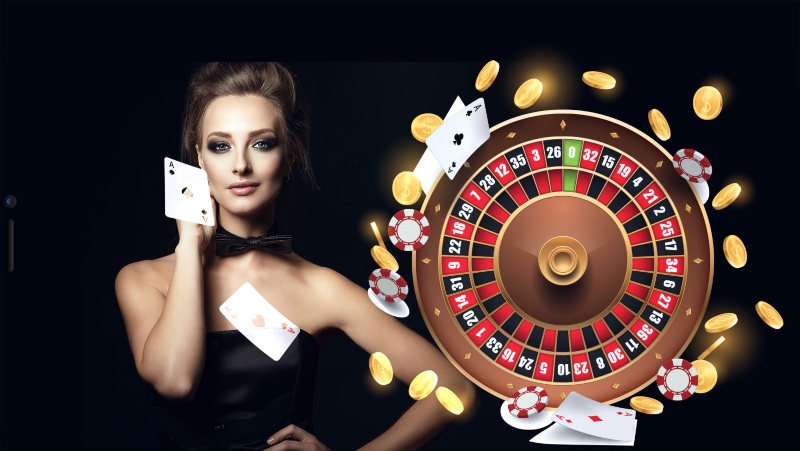 In all games expectations that the favorite will win drive a person to wager. This has been the practice much before the word 'online' entered the human vocabulary. When the Internet stormed the world, betting became easy and accessible to all sections of the people who had access to Internet connection and a Smartphone or such similar device. Online casinos have flourished and have penetrated the gambling industry. Now at least 51% of the world population indulge in online gambling and live games.
However, betting is a class different from casino gambling activities. In casinos the experienced players speculate on rules of probability. A 'bettor' or a 'punter' on the other hand, has no such basis for speculation. He/she is not at all aware how the favorite will perform on the ground. Here lies the actual excitement of betting.
Gambling has been very popular in Australia for a long time and, thus, has gained a cultural acceptance. This is evident from the fact that 5% of the online gambling market in the world is contributed by Australia although the population of Australia as compared to the world population stands at less than 0.33%. Also the percentage of population of any country engaged in gambling is the highest for Australia. A mind-boggling 80% of the population take part in some form of gambling or the other spending $1000 on an average annually. Australia also has the highest usage rate of smartphones and Internet globally. As such, it is not surprising that over the past 10 years (as per a study carried out in 2017) the licensed onshore wagering market in Australia had grown seven times.
The Thrill of Sports
Actually, Aussies are extremely fond of any sporting activity. Added to this, the thrill of experiencing fortune's wheel turn draws most of the populace like a magnet to betting. Aussies are so crazy about sports that most of their spare time is spent on either playing or talking about sports. It is difficult to rank the type of sports in order of preference. However, Australian Rules Football (AFL), cricket and National Rugby League (NRL) clearly can claim the top places in popularity index, although, not necessarily in that order. These are closely followed by tennis, golf, athletics, basketball etc.
The love of sports combined with the spirit of adventure, which forms an integral part of Australian culture, and availability of innumerable mobile betting applications has all the ingredients of a correct recipe to satisfy the Aussie palate and plunge into the world of wagering.
Guidelines
There are a few guidelines to the new entrant to online betting in Australia.
Regulations
Obviously, as with any adventure the world of speculation is full of risks. Human nature is such that each loss drives a person further ahead and indulges him/her to gamble more expecting a win next time. This leads to financial ruin for the inexperienced punter.
In Australia online gambling is legal. However, the Australian Government has been trying to protect its citizens from the risks of betting through various regulations enacted from time to time. Since very little information is available for betting behaviors of individuals including those engaged in online wagering, it has been a challenge for the legislators to formulate and implement an appropriate policy. While implementing such regulations it was also considered that restrictions in on shore sports betting could motivate the players to take recourse to illegal offshore betting operators. The issues related to offshore un-regulated sites are fraudulent practice, money laundering and sporting integrity. In addition, the regulating authorities also need to take into consideration the huge loss of revenue due to implementation of restrictions through taxes, license fees etc.
The Interactive Gambling Act 2001 prohibits the provision of online gambling service to Australian residents. The act exempts online wagering from this prohibition. In Australia, in-play betting is permitted on-site or over the telephone for all events, and online for racing events. However, online betting during the play or 'in-play betting' for sports events is prohibited.
In order to ensure that children who are also watching a sports event do not get exposed to betting ads, a law was enacted in 2017, which is known as 'siren-to-siren' ban. This ban applies five minutes before the commencement of the game and remains in force till five minutes after the game.
Another restrictive measure, which came into force is the 'point-of-consumption' tax. This tax applies on all online gambling operators on the income generated from Australian Customers. It includes online gambling operators located outside Australia.
The Effect of Regulations:
The effect of these restrictions on the punter is that advertisements urging a person to wager are not many. This, quite obviously, is not enough deterrent for the avid gambler.
The ban on live betting or 'in play' betting is knowingly or unknowingly ignored by many offshore betting operators. However, this violation does not affect the punter.
The 'point-of-consumption' tax also does not affect the bettor, as it is. However, if the gambling operators withdraw from the Australian market, the average punter could be affected, as there would be little competition.
Betting Operators
There are a number of Operators in Australia who offer betting services. However, Bookiesbonuses recommends a few Wagering platforms, which are known to be reliable. Betting sites like Sportsbet Australia, BetEasy, TopBetta, Neds are known to be good and offer betting opportunities in a wide range of popular games.
International Betting Operators:
Among the popular international betting operators one can select Betfair, Onibet, bet365 and Ladbrokes. They are known to be quite reliable and provide a safe betting site for the Australian customer.
Betting Bonuses:
The competitive advantage of each betting operator is through offering of betting bonuses. These are free betting credits offered to the bettor so that he/she places a bet on the specific betting platform. However, often it is required that the bet must be placed before the bettor becomes eligible for withdrawing the bonus.
Signing up a betting account
Signing up a betting account is very simple. The bettor has to fill in an online registration form with basic personal details lie name, address, email address, and bank account. Depositing money can be done through debit/credit cards or any legitimate wallets.