Written by

Editor on duty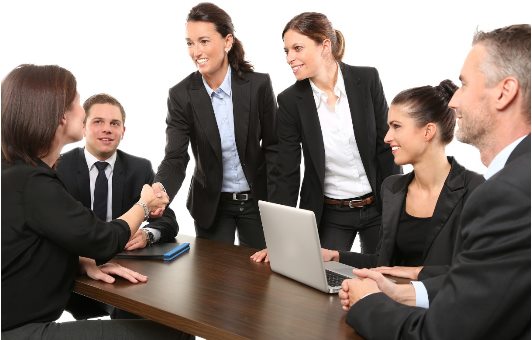 If you have decided to partake in electronic conveyancing, you know that your only option is via PEXA, for those situated in Australia. With PEXA, you are given two distinct options, if you wish to join. The first is direct membership. As long as you are a registered lawyer or conveyancer, you can sign up to use these particular features. The other thing that you can do is to go through an entity known as a 'Sponsor'. This is an organisation that is affiliated with PEXA that businesses can use to get involved in e-conveyancing. Here are a few of the advantages that you have when choosing to opt for one of these sponsors:



Additional Services


There is a reason that a sponsor is also called an information broker. This is because they do so much more than just help you with electronic conveyancing. With a sponsor by your side, you have a great deal of information to work with. You are given access to numerous other services. This includes records on property searches and settlements. Also, because your sponsor is affiliated with PEXA, you don't have to worry about absurd prices. The sponsor will only charge you what PEXA does for the process of e-conveyancing.



A Guiding Hand

The registration process is quite detailed and extensive with PEXA. This is with good reason – as most of the processes will take place online, there need to be a lot of stringent authentication procedures. This does mean quite a lot of paperwork and stages that you will need to go through. By being associated with a sponsor, you will always have someone to help you with these steps. They will be able to give you detailed information regarding what you must do at each stage. This minimises the possibility of any confusion or mistakes taking place. As a result, you will be able to get through this process that much faster.



Appropriate Training Services

With electronic real estate conveyancing, you may have to take up tasks that you were previously unfamiliar with. This means that there is a learning curve involved. Some of the sponsors, however, provide you with the training that you require. These companies, for instance, has experts who will teach and train you regarding the proper procedures. You can also benefit from the support that they offer, if you feel that you are becoming overwhelmed or in danger of making a mistake.



Easier Transition


It is not just you or your employees that have to transition from one manual to digital. The current system, too, is going to need to change. While this may seem minimal, there is a lot of work involved. If you want to avoid any undue hassle, a sponsor can help to make this transition a lot smoother. As they are already equipped to deal with such moves, they will have a strategy in place which you can follow. This will make it a lot easier for everyone involved in the proceedings.
There are numerous reasons for why utilizing a sponsor may be the best decision for you and your company. It is especially advised if this is the first time that you are undertaking such a digital process. You will find that you be able to make the switch much more quickly and with less work for you as well.